As the seller, you can control three factors that will affect the sale of your home:
However, it's important to note that there are numerous other factors that influence a buyer, and you need to understand these consumer trends when you enter the sellers' market. The more your home matches these qualifications, the more competitive it will be in the marketplace. Your real estate agent can advise you on how to best position and market your home to overcome any perceived downsides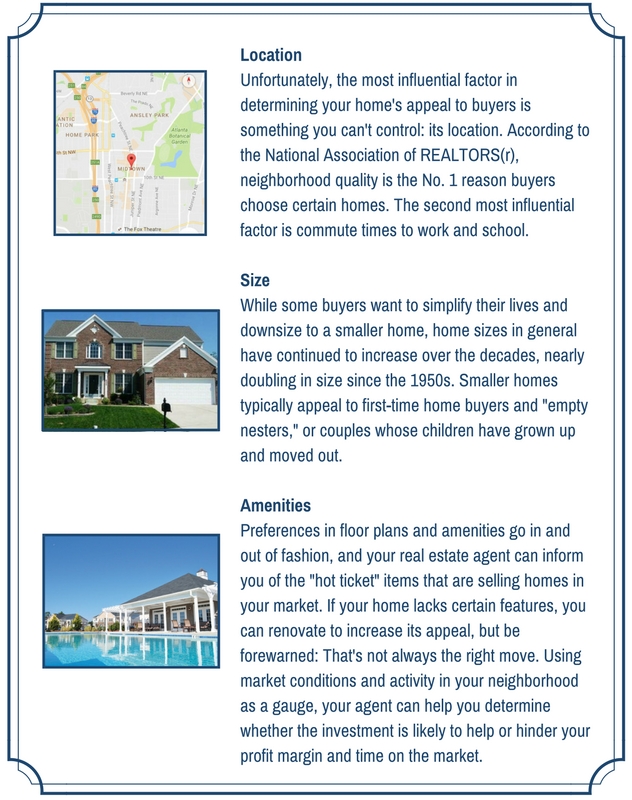 Don't see what you're looking for or have additional questions? Please feel free to contact us!
+1 (404) 793-2929
|
sarah@chatelgroup.com