Our team provides concierge service throughout the entire selling process, starting with a complimentary home valuation AND staging consultation. Contact us today! +1 (404) 793-2929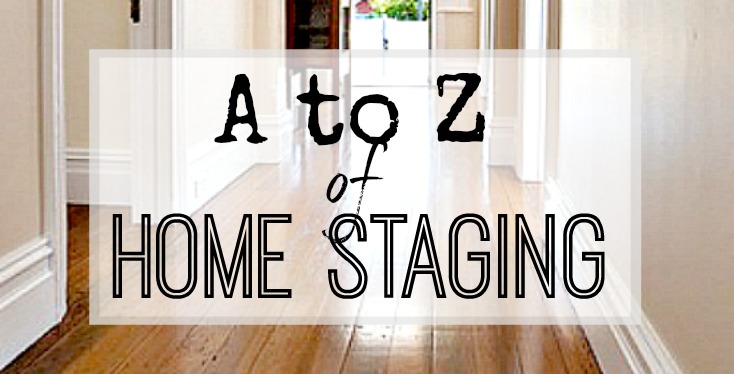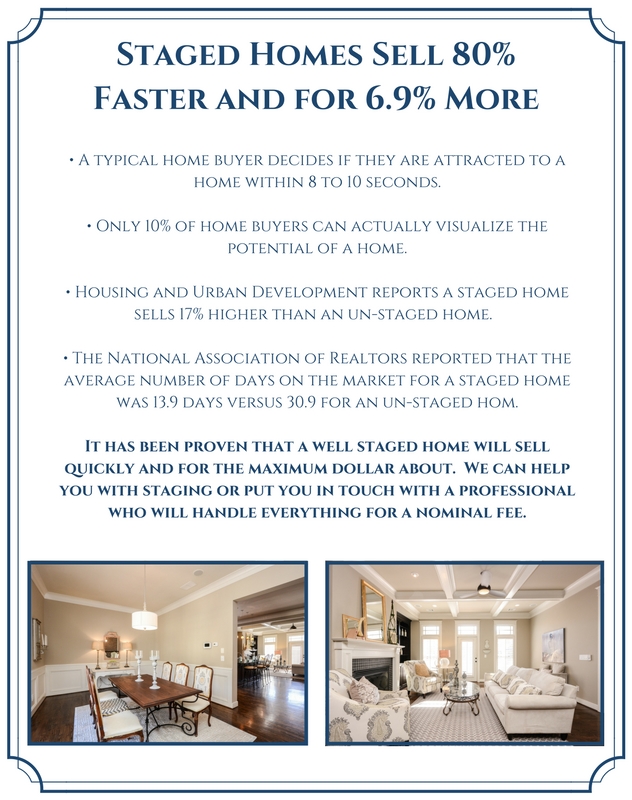 If you don't know what Home Staging is – very simply it's the art of making your home look and feel as appealing as possible to potential buyers. It is a concept much loved in America, but less so over here in the UK, but it's the one thing I would always recommend doing before you put your home on the market, and it should help your home stand out in a favourable way from its competition. Part of my business is helping clients stage their homes for selling, and I can really see how it helps and the many benefits.

So – without further ado – let's get started shall we! – Here is my A to Z on all things related to staging your home ready to sell – and if you are looking to sell in the near future, I really hope it helps and I wish you every success with the sale.

– – – – – – – – – –


A is for Attention
With so much competition on large sites such as Rightmove – you need to stand out from the crowd – and for all the right reasons!. Grabbing the attention of a buyer online is critical to getting a viewing secured – you want to show your home at it's best and make a potential buyer sit up and take notice.

– – – – – – – – – –


B is for Budget
Home staging doesn't have to cost a lot – it's about working with the budget you have, and making every penny count. The costs of selling a home can be massive, and if it takes a little spending on the right things to make that all important sale go through, then I'm sure you'll agree that that would be money well spent.

– – – – – – – – – –


C is for Colour
Colour is a very personal choice – and most of the time you will have decorated to please your own style and taste rather than thinking of the buyer as and when you would sell your home.

There is a reason why new homes tend to be painted magnolia or some other shade of cream, and that is that they are presenting a blank canvas for the potential buyers.

Some buyers simply can't see past a very bright colour scheme, or they don't want the work of having the immediately redecorate when they move in, so it's really worth looking around with critical eyes and seeing if any colour schemes need toning down slightly.




– – – – – – – – – –


D is for DIY
We all have those little DIY jobs around the house that are waiting to be done. Cupboard doors slightly wonky / dripping tap / creaky floorboard etc….

After a while, we may not even notice them any longer – but you can be sure that a buyer will.

Why give a buyer a negative feeling for your home if you can help it? They may decide that if there are little things to do then you may have left bigger things undone as well, and get a negative feel for the house – or they may decide that they don't want the hassle or cost of fixing it themselves and so simply move on to the next house on their list.

Spend a little time ensuring that all DIY has been tackled and it will give your home a loved feeling.

– – – – – – – – – –


E is for Eyes of the buyer
When you put your home on the market, it is no longer your home – you have to look at it through a buyers eyes.

What would a buyer want to see in the house? Is it there? Can you create it?

– – – – – – – – – –


F is for Freshen up
Even if your home has been well looked after, the colours on the walls are not too bright, and the DIY has been tackled, there is still usually day to day bits and pieces that can age the feel of the house.

Go round each room and spot check the paintwork – simply freshening up any marks will instantly give the room a fresh feeling.

– – – – – – – – – –


G is for Gleaming
No one wants to buy a dirty house. Clean, clean and then clean some more…




– – – – – – – – – –


H is for Honesty
When staging your home, you have to be totally honest about things. It is not about hiding the negatives – as this will come back and bite you further down the line as you may well lose the sale at the last minute. Be honest about any problems the property has as buyers appreciate knowing the truth.

– – – – – – – – – –


I is for Investment
Investing a little time, effort and possibly money for staging will reap rewards further down the line. Making your home appeal to potential buyers can only help the chances of it selling – thus leaving you free to move on hopefully more quickly.

– – – – – – – – – –


J is for Junk
Do you really want to pay to move all your unwanted stuff to your new home? Thought not!

Now is the perfect time to declutter. Not only will you save a lot of effort in moving and opening more boxes of stuff than you need, but you will also make your home immediately feel larger when there is less in it.

A large percentage of people move because they want more space. If your home looks too cluttered then they will think that you don't have the space they are looking for, and simply move on.

– – – – – – – – – –


K is for Keep it simple
Don't distract buyers by your stuff. You want them to see what they are buying i.e. each room and the size/space/storage/features it has, not what you own.

– – – – – – – – – –


L is for Lifestyle
Buyers are always looking for the new house to be a new start, and with that comes a lifestyle they can imagine themselves living.

If you can emulate the lifestyle of your target market, then your home will naturally appeal more.

– – – – – – – – – –


M is for Maximise the positives
If your home has a great view, then take down any voiles or nets that cover it up, if it has a fireplace in the bedroom then make sure there isn't a cupboard in front of it – maximise the selling points of your home and the buyer will truly appreciate it.

– – – – – – – – – –


N is for Neutral
I am not telling you to take out everything you own – but to edit it so that it is less personal to you where possible.

If you are trying to get a buyer to see themselves living in your home it is much harder to do that when there are loads of your family photos on the wall, or you have a hobby room where a bedroom should be, or the colour scheme throughout the entire house is bright pink….

– – – – – – – – – –


O is for Opportunity
Buyers like to see where they can make their mark on a home. If your home has the potential for extending, or any other opportunities, then make this clear.

– – – – – – – – – –


P is for Photos
The first place a potential buyer will see your property is usually within the marketing details – either online or in the estate agents.

As such, not only should your home be looking its best during the viewings, it should be looking the same when the marketing photos are taken.

You never get a second chance to make a first impression

– – – – – – – – – –


Q is for Quicker sale
Staging a home makes it stand out from the crowd, makes it appeal to your potential buyer more, and therefore should hopefully mean it doesn't stay on the market as long as it would have it you didn't stage it. Of course there are many factors involved in selling a home, and how it looks is only one of them, there are no guarantees but every little you can do will help.

– – – – – – – – – –


R is for Red Flags
If there are any red flags in your home, a buyer will undoubtedly spot them.

This means any unfinished DIY, a bad view etc… – be honest with yourself about what you need to ensure changes, and get as many red flags eliminated. All you want a buyer to feel when they walk out of your home after a viewing is excited!

– – – – – – – – – –


S is for Sentimentality
Selling your home can be a very emotional experience. You have created memories in the space, and it is your personal bit of the world.

Once you make the decision to move, you need to emotionally move on first – so that you can take the sentimentality out of the staging process. When your head is ready to move, and you can start to see yourself setting up a new home to make new memories, then you will be able to do the changes needed to stage your home successfully.

– – – – – – – – – –


T is for Target Market
Every home will appeal to a different range of people – and working out what your target market is will help you ensure that any changes you make to your home will be the right ones.

For example – if you have a 3-4 bedroom home near a good school you are likely to appeal to a family market – so creating a kitchen/diner, a family room or playroom, a good play area space outside, and 1 or 2 childrens bedrooms would be ideal.

– – – – – – – – – –


U is for Up to date
A property tends to look more appealing when it has modern decor and fixtures and fittings. If possible try and ensure that your home is up to date.

This could be as simple as changing handles on doors, adding new light fittings, or pulling up a carpet to reveal floorboards – or you may need to do a little more such as paint dated kitchen cupboards or refit a bathroom.

Bathrooms and Kitchens sell properties – but if they are dated then a potential buyer may either just walk away or offer you much less than your asking price as they will overestimate the cost to change it and add on a bit for the hassle.




– – – – – – – – – –


V is for Viewings
Always prepare well for viewings. Get a system in place to ensure you can quickly and easily take away signs of daily life (no washing up in sink or laundry drying on radiators etc..).

If you are doing the viewing then practise a little so you know what you want to say, and if you are not doing the viewing then work out where you will go while they are taking place.

– – – – – – – – – –


W is for Welcome
Buyers usually make their mind up about a property within minutes of walking through the front door – so the aim is to make them feel as welcome as possible as soon as they walk up to the front door. It is that elusive "feeling" that you can help to create for them that may make all the difference.

– – – – – – – – – –


X is for X Factor
Create that little something extra wherever you can in your home. This may make all the difference to getting that offer. If your home can offer a better layout/more space/more light etc… – then make sure that is clear!

– – – – – – – – – –


Y is for Yes
Every home I have ever bought I have known almost from the marketing details that it was the one. The first viewing only served to prove this a little more – and I can clearly remember walking into each of the houses and thinking "YES – this is the one". You need to create this sense of positivity and excitement for your buyers wherever you can.

– – – – – – – – – –


Z is for Zone
You tend to live in your home as you want to live – and so rooms change over time to be of the best use and layout for you and those living with you. However, this may not be the best use of the space when you come to sell.

Buyers tend to expect certain rooms in a house to be there if possible, and often find it hard to imagine them any other way than how you have it laid out – so ensure that your home has all the right areas in it.

For example – create a dining room, don't have a junk room instead of a bedroom etc….

Don't see what you're looking for or have additional questions? Please feel free to contact us! +1 (404) 793-2929 | sarah@chatelgroup.com